NewTek NDI
NewTek is a major global player in producing hardware and software for live and post-productions of movies, sports broadcasts and more.
With their brand new NDI (Network Device Interface) protocol, it's finally possible to transmit video signals over IP and use them as decentralized sources for your productions.
---
Why NDI?
The NDI (Network Device Interface) technology gives you the possibility to easily send and receive video signals over an existing Gigabit Ethernet Network.
Get rid off all those cables that are required to integrate video sources into your broadcasting network.

With the open standard of NewTek you can connect to any NDI video signal in your network - no matter where its located.
Whether its a camera feed, a capturing or media system, or a graphic application like Live Score.

If you use a NDI compatible streaming software, you will automatically have access to any NDI video feed in your network.
This helps you to reduce costs and improve your infrastructure.

The NewTek NDI protocol is built on a great foundation to send and receive huge amounts of information using the standard Ethernet LAN technology
with a high efficiency and encoding performance.
---
Scoreboards over LAN
Add scoreboard graphics from a laptop or tablet within your local network.
Run Live Score on your computer, laptop or Windows tablet in your local network. When using NDI, you're Live Score PC will be automatically detected as a local NDI source and can be added easily to any NDI compatible streaming software.
No more need for any cables or infrastructure dependencies. It even works over a wireless network depending on your setup.


* please keep in mind that you use a reduced frame rate depending on the bandwidth available.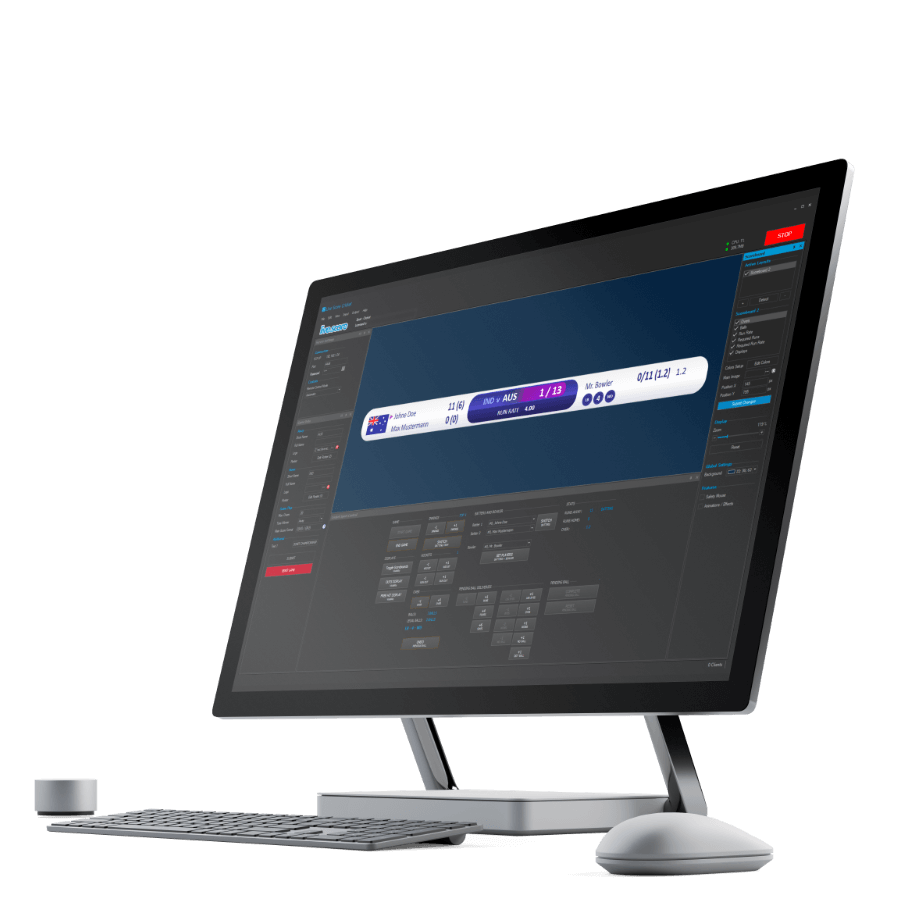 Pre-Keyed Video Data
No more chroma keying - a video feed with transparent background
If you use NDI, you don't need to apply any additional chroma keying or prepare your scoreboard graphics for production. The Live Score NDI video signal comes with a transparent background and can be added directly to your broadcast.
Simple integration for vMix, Wirecast and
any software that supports NDI.
NDI Requirements
Live Score 1.8 or higher
Intel or AMD processor with SSE3 or higher. This includes almost all i5 / i7 processors released since around 2005.
Window 7, Windows 8, Windows 10 32bit / recommended 64bit
Do you want to know more about our NDI integration?
Read more in our
user guide
or on the The
official page
of NewTek.
The NDI Integration has not been made in cooperation with NewTek.
Live Score only sends data to your network and does directly affect any of your infrastructure.