Professional scoreboard graphics software for live streams and TV broadcasts. Made to support you and your sport!
AABaseball.TV
AHL
MiLB.TV
QRL
NZIHL
ITF
Display real-time controlled scoreboards anywhere
Score a game and control scoreboards on TV, in your LiveStream, on your website or anywhere else.
All simultaneously!
---
---
Scoreboard Software
Provide amazing scoreboards simultaneously for your TV stream, Web Widgets and more!
The desktop application is the heart of our system. The Windows software displays your scoreboard, ready to be embedded in your LiveStreaming software or wherever you want to. Every sport has its own unique settings for controls, overtimes and other game relevant properties.
Extend your possibilities with the Professional Edition and get access to advanced features like the External Display, Web Widgets, Web-Uploads, customized layouts, etc...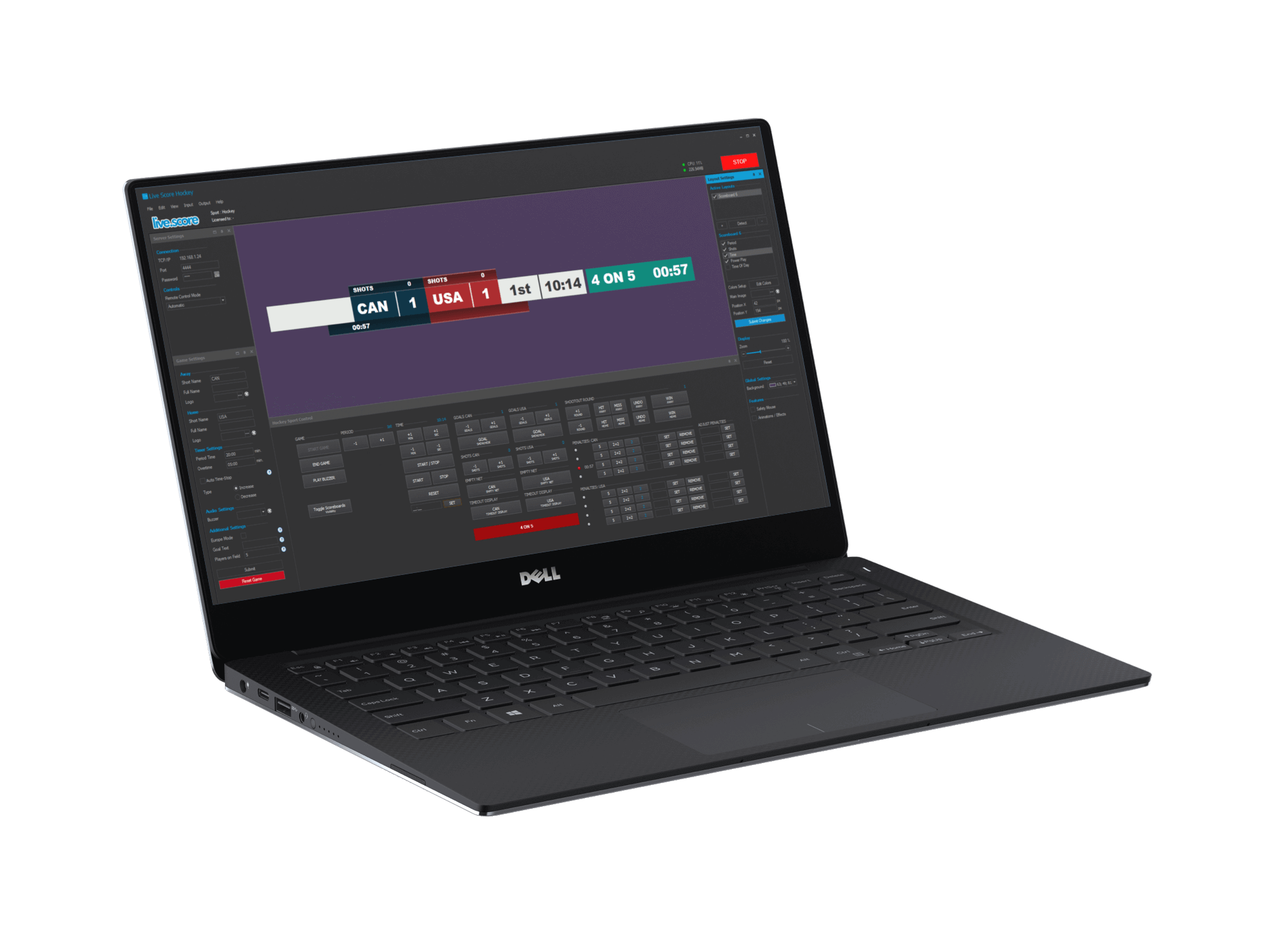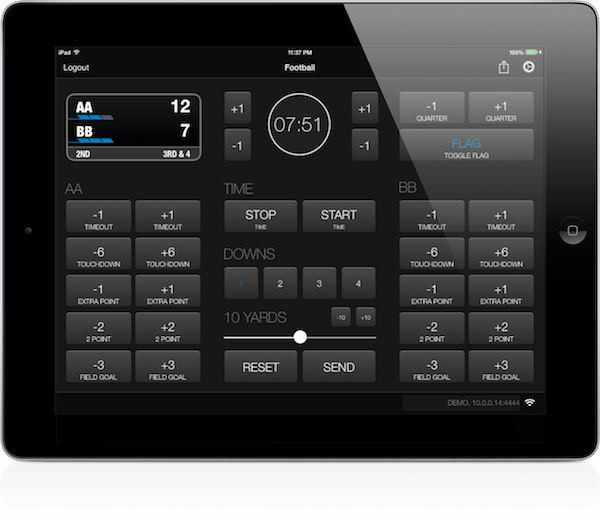 iPad / iPhone Remote
Use your favorite mobile device to control your scoreboard and lower thirds in real time. The best thing is, you have the freedom to sit wherever you want with our mobile remote controls.
The iPad and iPhone versions provide separate and unique control layouts for every sport. These layouts have been optimized to provide a fast and efficient way to control your scoreboards. From the first moment you start the game and unlock the controls, you can see every detail and piece of relevant information to score a smooth and flawless game. You have complete control over what is currently displayed on TV and on the Web! Every layout comes with 2 skins - the standard live.score theme and the PRO theme.

* Remote Controls need to be purchased separately.
Work in Teams!
We know it's hard to create stunning scoreboard experiences all on your own! Work together in teams so you can focus on your part.
Every device receives all data in real time whether it's a response to your own command or if one of your friends has updated the scoreboard. This gives you the power to outsource different parts of the scoreboard to other people on your team. It doesn't even make a difference if you're using either the iPhone or iPad version. And remember, all changes from your team are immediately published on TV, on your website, or whatever medium you have set it up for.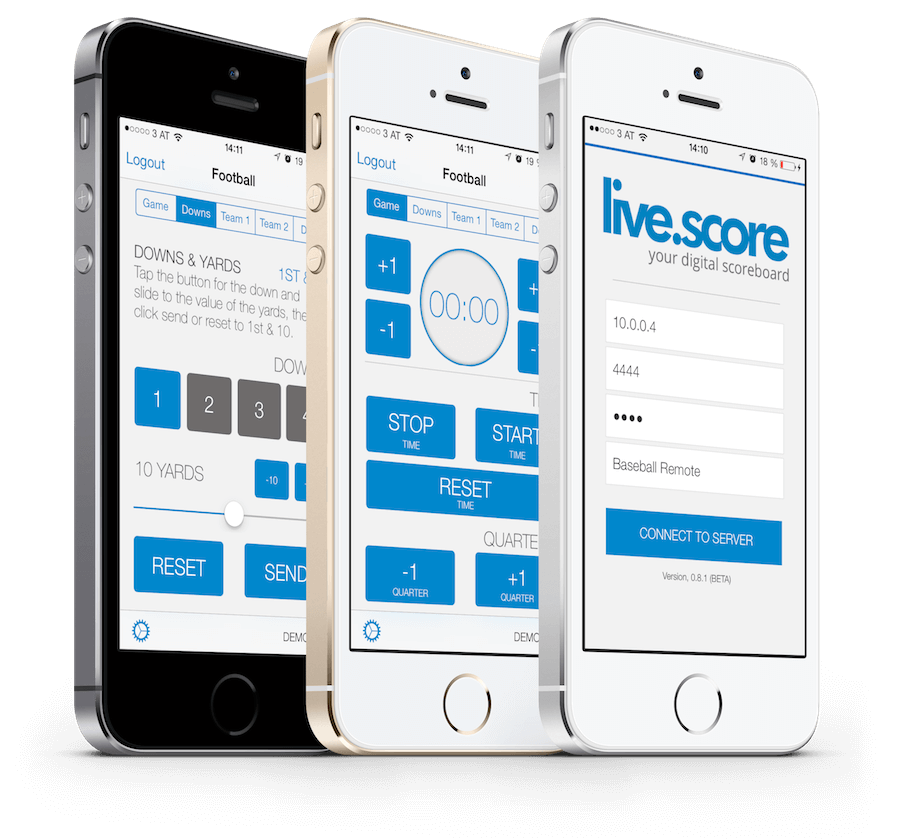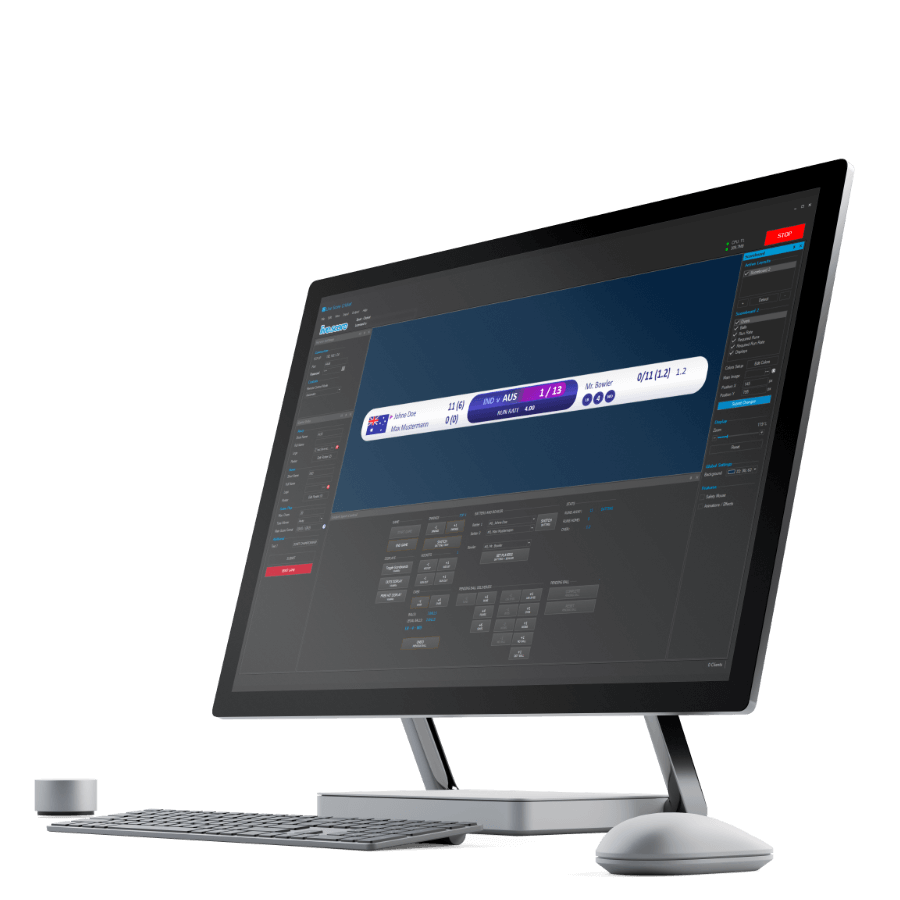 Built-In Desktop Controls
Being able to operate remotely is great - but a backup in case of wireless interference problems is way better!
The built-in sports controls are the perfect companion if you want to have a secure control layout, that is not bound to a local network, or if you don't have an iOS device. This type of control triggers all actions directly within your application and makes sure that no wireless problems prevent you from using your scoreboard.
Our built-in controls can be operated alone with mouse or keyboard, or in combination with your iOS Remote Controls.

* Built-In Controls can also be purchased separately.


Lower Thirds
Go beyond scoreboards and provide additional data like player names, stats, news and other texts with our new Lower Third modules.
Lower Thirds allow you to show information such as player names, statistics, news and any other useful text for your viewers.

Either use the Built-In Controls or change your texts directly from your iPhone or iPad with our Live Score Remote Control App.
Our remote controls have been designed to allow fast switching between scoreboard and lower third operation.

Manage ready to use text snippets directly in Live Score, or use the built-in CSV Import/Export feature to add external data or prepared texts.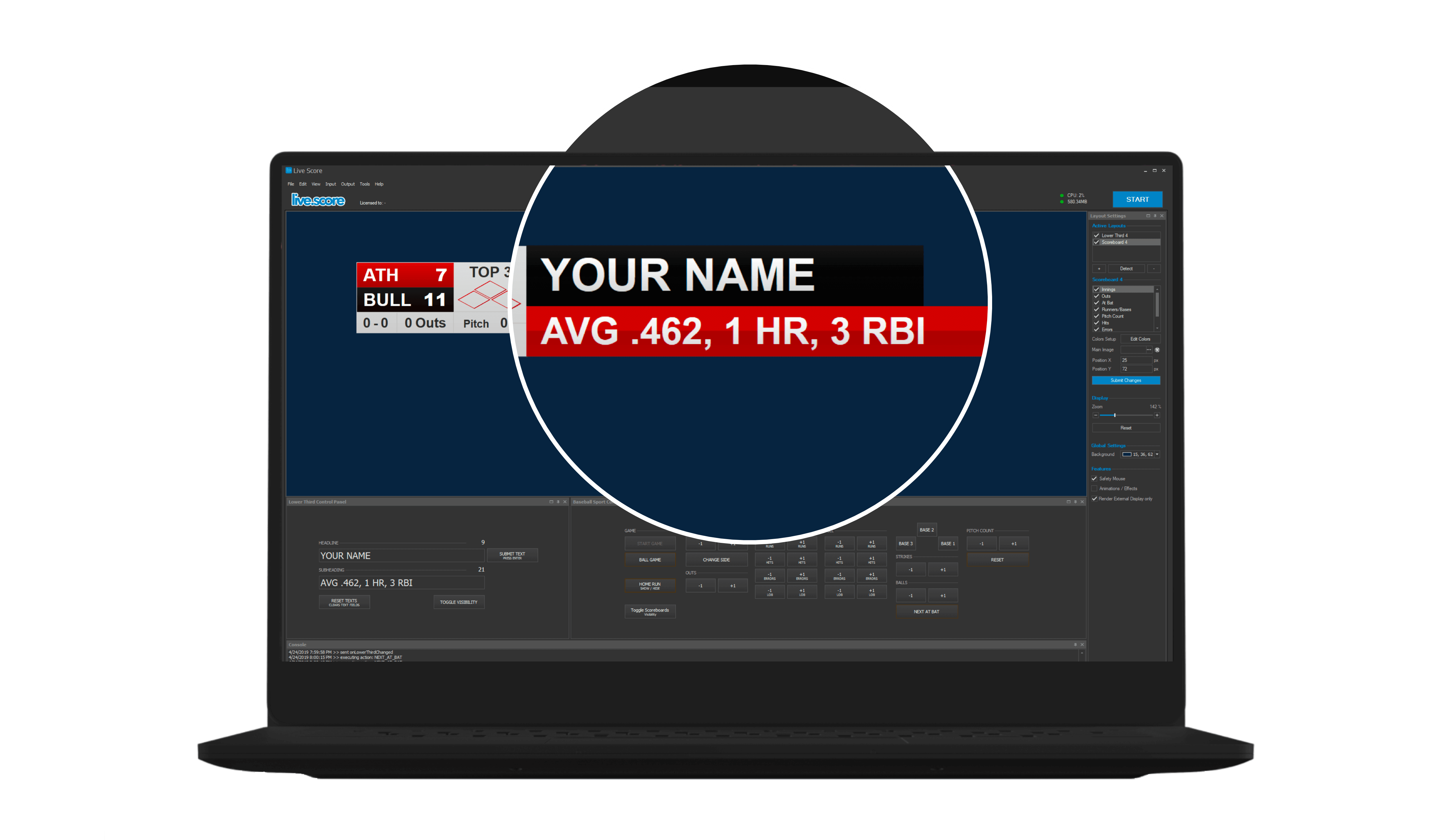 Supported Sports
We're proud to support these amazing sports
---
What our Clients say
I use Live Score for my son's travel hockey team and it has been fantastic. We integrate it with OBS Studio, which is seamless, and broadcast live on Facebook. Our scorekeeper maintains the broadcast clock/score/penalties while he's keeping the scoresheet for the game and it's intuitive enough for him to handle both jobs. I prepare profiles in advance of games, so we're ready to go as soon as the kids hit the ice. Finally, it gives our live broadcasts a nice, professional look.
An absolute must have App/ Program for your next livestream or Video Scoreboard or Scoreboard. Using Dak Electronics communicating wirelessly with our Livestream HD500 and effortlessly and saved us a lot of time programming our own scoreboard. Instantly makes you next production upscaled and impressive. Turned a lot of heads for our production as we are now getting quizzed on where we got the software. Instantly tell them Live-Score-App.com