SETUP
INPUTS
OUTPUTS
SPORTS
ADVANCED
iPad Remotes
---
Your iOS device is the heart of our remote control system. You can download it on the Apple App Store and immediately start to control your scoreboards. After downloading it, you have access to demo versions of all supported sports. Let's start with our remote control.
Login Screen
---
After starting the app, you will see this login screen. Start by entering the TCP/IP address, the port and the password of your Live Score Desktop Application. These fields will be stored, so you can quickly reconnect when restarting your app.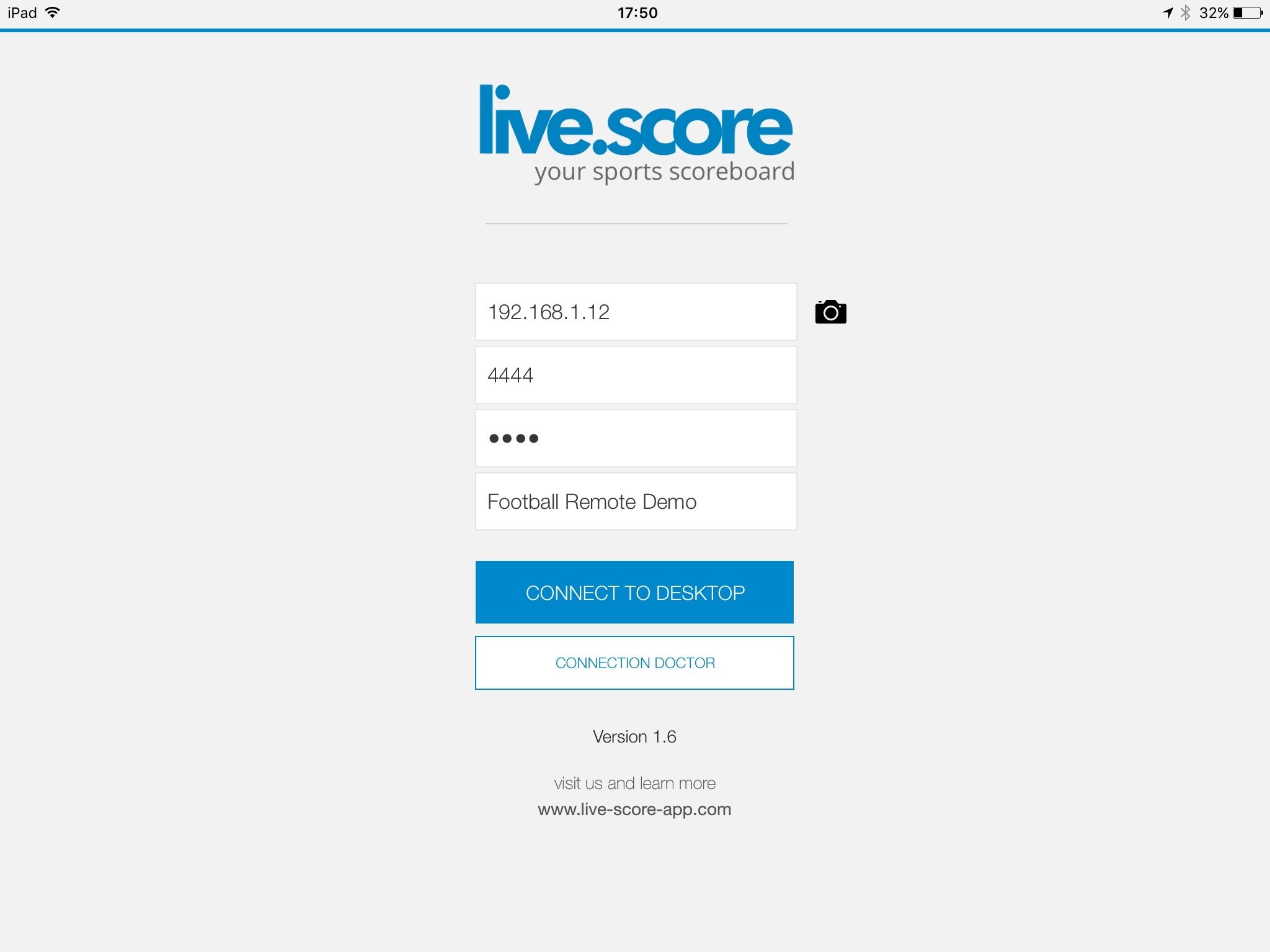 Select a Remote Control
---
Now click on the current sport control and you will see the following screen.
This is the main overview for all sport remote controls.
You can either select a demo control, purchase new controls or use your already purchased ones.
If you reinstalled your app and want to restore your purchases, just click on "Restore Purchases".
Now select your sport control and click "Done".
NEW GAMEDAY PASS
Are you helping out for just one day?!
You don't need to purchase the full version of your control!
Use the new
Gameday Pass
feature and unlock all controls for a single day.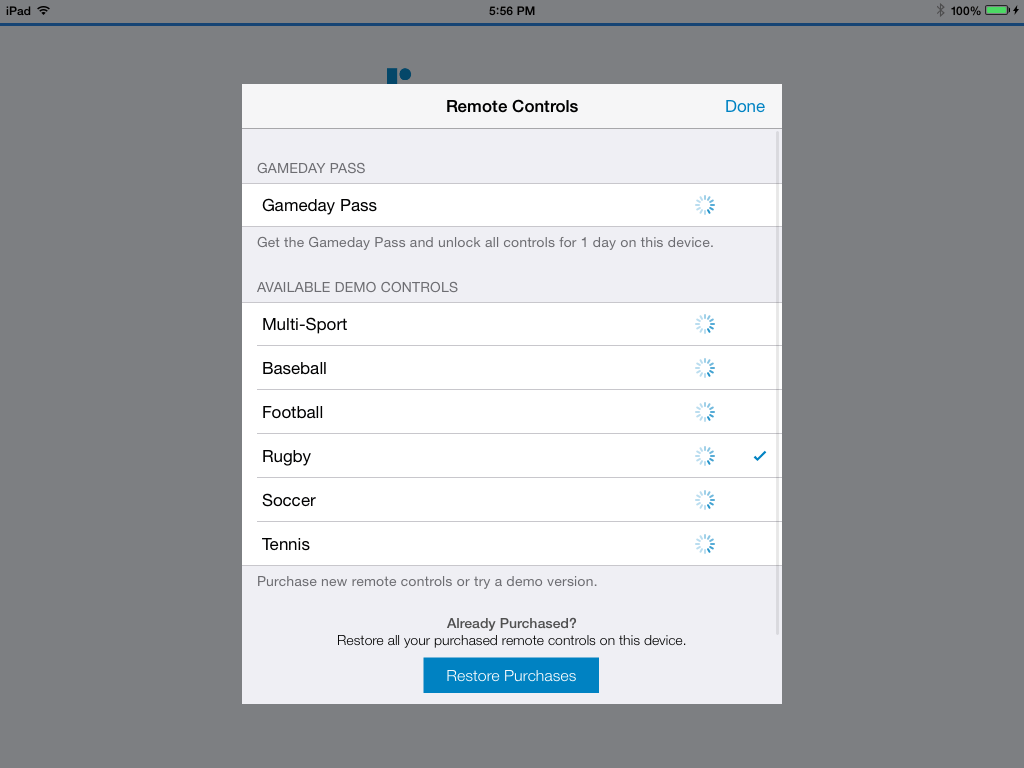 Start the Game
---
Before you can connect from iOS to Desktop you need to enable the Remote Control input in the Desktop Application.
You can do this in the main navigation of the Desktop App in "Input -> Remote Controls -> Enable".
Then click on the START button in the top right corner of the Desktop App.
If you didn't provide a password yet for the iOS devices, just any password and set it in the Desktop App.
When you're ready, click on
Connect
in your iOS App.
After connecting, the iPad displays the
Warmup Screen
. This means that you're game is now in warmup mode. In that step, your web widgets will show a
live badge
. When you're ready, start your game.
If you're disconnected at any time from now, your device automatically tries to
reconnect to the desktop application!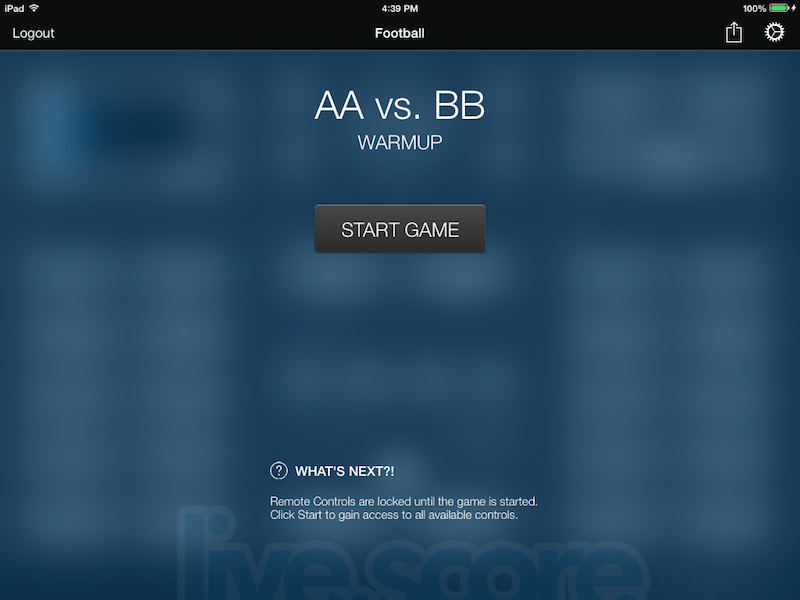 Working with your Remote Control
---
You're free to go from here. Tap on any button to send a command to your Live Score desktop application. When you clicked on a button, its text will change to
pending
until the desktop application confirms your command.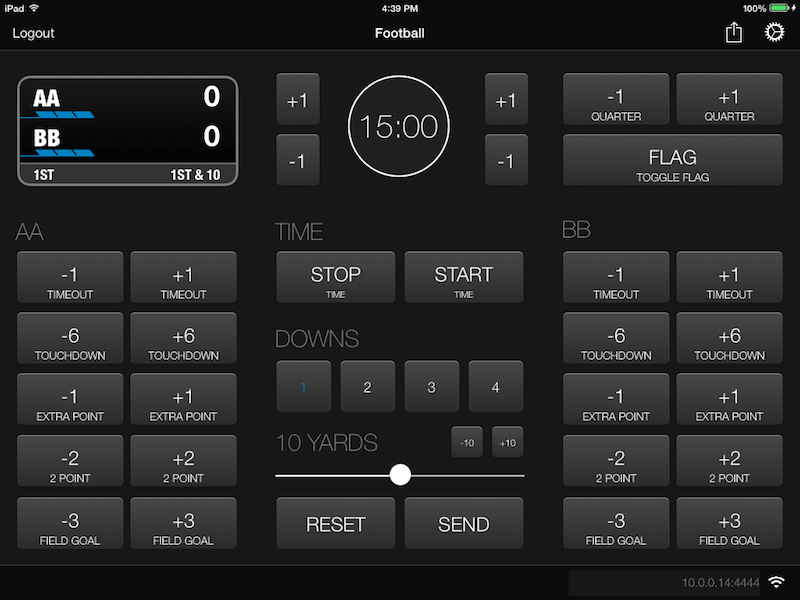 Stop your Game
---
At the end of the game, it's time to send a
End Game
command. This will hide innings, live badges in web widgets and visually helps you telling your fans that the game is over.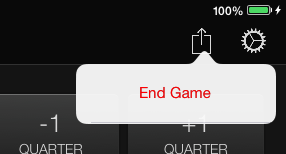 Settings
---
You can adjust a couple of settings within the Settings Screen by using the button in the top right corner of the remote client.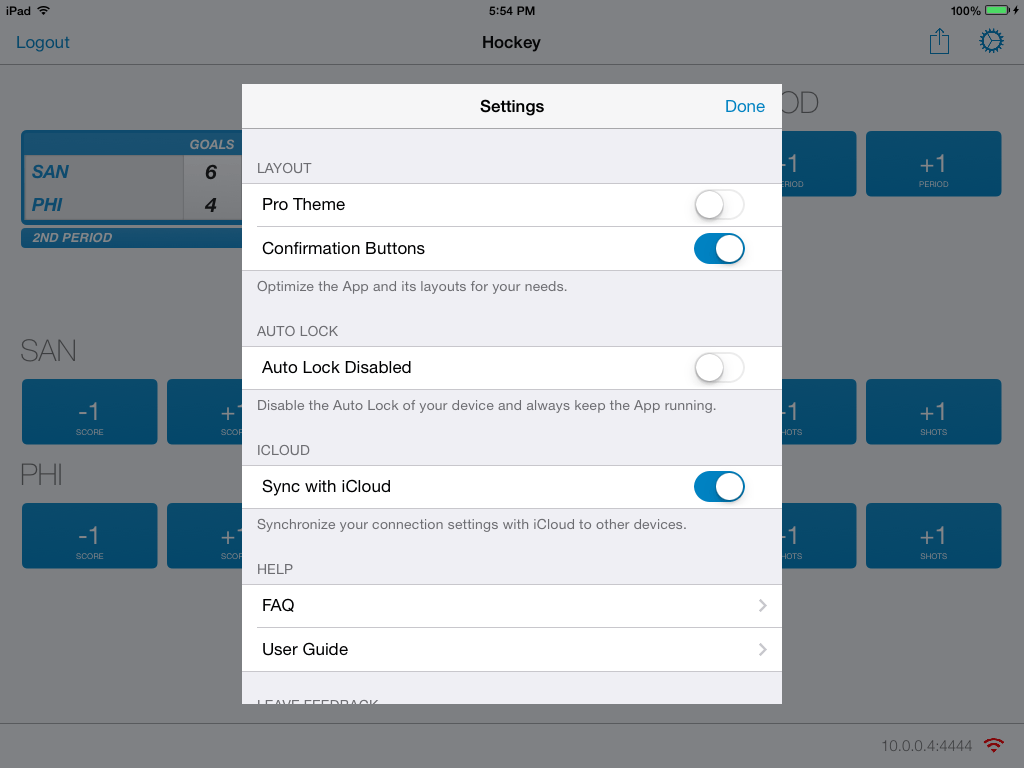 Pro Theme
Switch between the default Live Score Theme and the Pro Theme. These 2 skins are light and dark skins, so you can use the best one for your current lighting situation, whether you're sitting in the bright sun or in a dark controlling room.
Confirmation Buttons
Enable this feature to get confirmation dialogs when touching risky buttons like "Increase Set" or "Reset Pitch Count".
This helps you to avoid accidents and get a more reliable and secure remote control.
Auto Lock Disabled
Prevent your iPad from being locked after a while and keep your screen on.
iCloud Sync
If enabled, Live Score will automatically sync your connection settings and the selected sport with iCloud to all your other devices.
You only have to enter your settings once and immediately connect on the other devices.
Please note, if you have problems with your connection, please see the
Connection Doctor
or the instructions on the
FAQ page
.