SETUP
INPUTS
OUTPUTS
SPORTS
ADVANCED
Scoreboard OCR Integration
---
With Live Score 1.8.14 and above it's possible to read the OCR data from Scoreboard OCR and operate your Live Score scoreboard automatically by using a video feed of your venue scoreboard.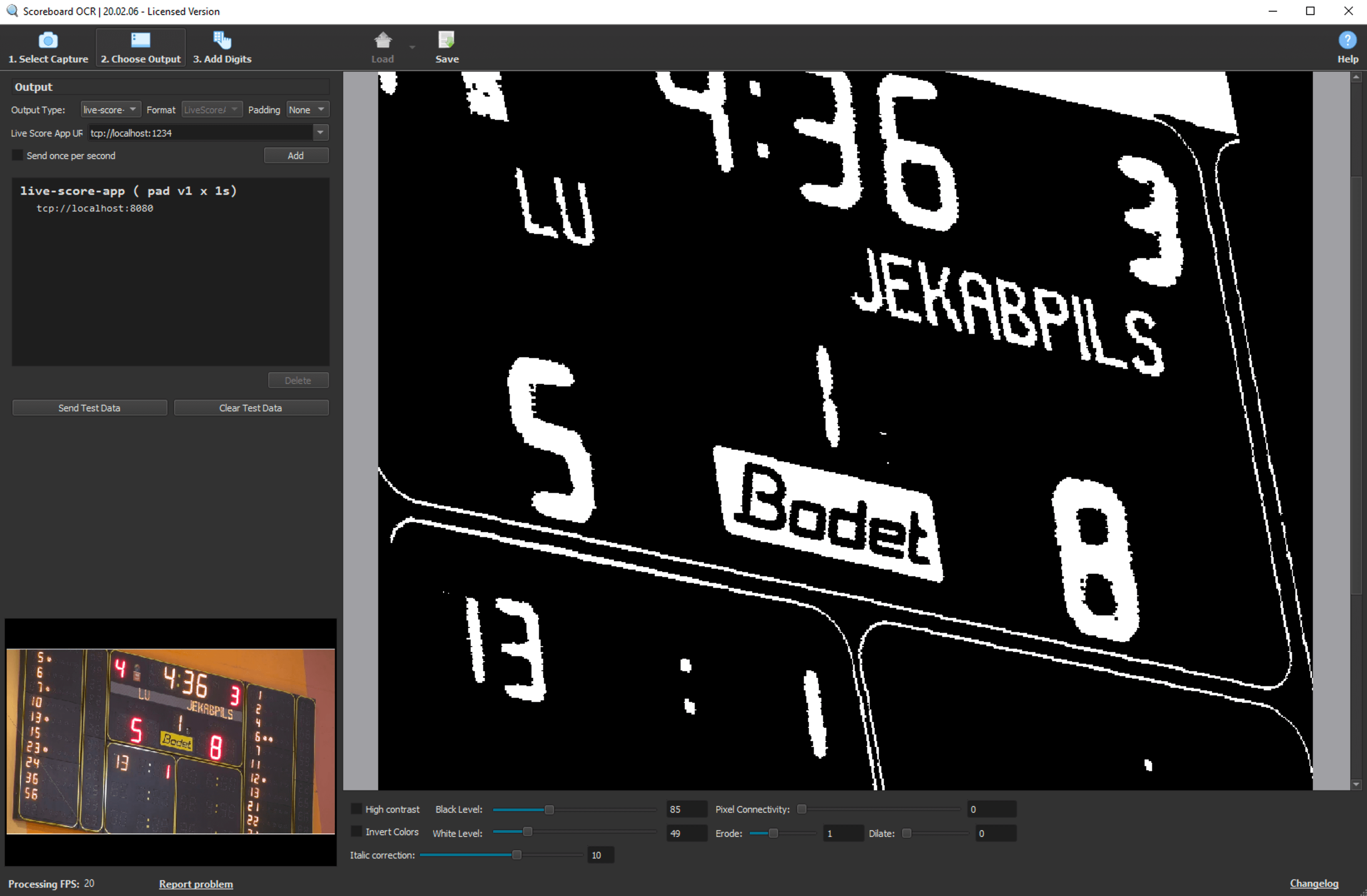 1. How it works
---
Scoreboard OCR
is a software that focuses on reading scoreboard data through images and camera feeds.
This is done by using
OCR technology
.
OCR means "Optical Character Recognition" and extracts numbers and values from images and makes them readable by a computer or software.
The data from Scoreboard OCR can then be sent to another application that uses this information for any purpose. If you send that to Live Score, your scoreboard will be operated automatically from the Scoreboard OCR data.
What does this mean for you?
If you use Scoreboard OCR in combination with Live Score, you don't need an additional staff operating your scoreboard. Just point a camera in the direction of your venue scoreboard and your live stream graphics will always be up to date and in sync with your venue data.
2. Live Score Setup
---
3. Scoreboard OCR Setup - Input
---
4. Scoreboard OCR Setup - Output
---
3. Scoreboard OCR Setup - Fields
---
5. Start your Game
---