SETUP
INPUTS
OUTPUTS
SPORTS
ADVANCED
Built-In Controls
---
The built-in sport controls are the perfect companion if want to have a secure control layout, that is not bound to a local network, or if you don't have an iOS device. This type of control triggers all actions directly within your application and makes sure that no wireless interference prevent you from using your scoreboard.
Our built-in controls can be operated alone or in combination with your iOS Remote Controls.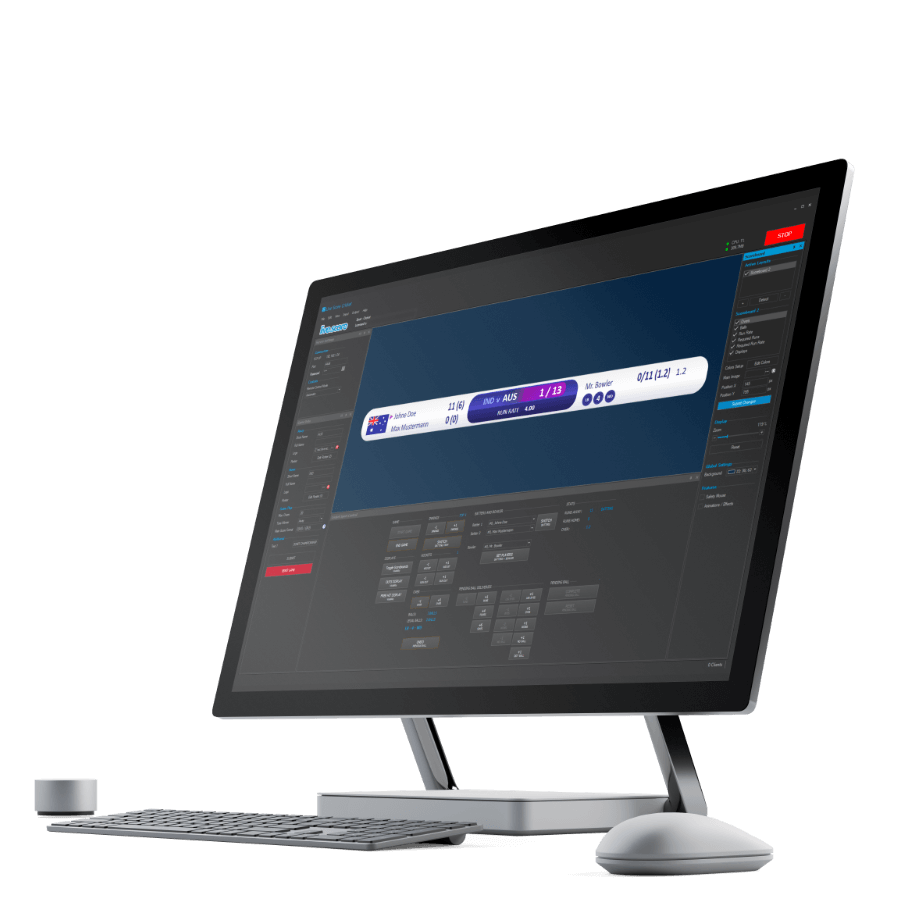 The Sport Control
---
The sport controls can be found in the
Input -> Built-In Controls
menu item and are integrated either as
Dock Panels
or as
independent window
.
With the dockpanel option, you can drag and position them wherever you want to. Yes, even on a second screen!
If you run it as standalone window, then you can also use them while Live Score is minimized.
Every sport has its very own and unique control layout.
All of these layouts are automatically filled with new data when available.
So if one of your team members changes any of the fields, you will see it immediately.
Control your Scoreboard
---
All sports differ, and so do the Sport Controls. But the main workflow is always the same!
Use the
Start Game
and
Stop Game
buttons to either start the game and enable the buttons in your local sport control and in your apps, or stop the game and prevent all members of your team to make further changes when the game is already over.
After stopping your game, press the
Reset Game
button in Live Score when you want to prepare your scoreboard for a second match.

Keyboard Input
---
With Live Score 1.6.6 and above it's possible to use your keyboard to operate your scoreboard.
This is included in the Built-In Sports Control panel.
Read more about keyboard input
here
.
Confirm Buttons
---
With Live Score 1.8.12 some buttons are now "Confirm Buttons".
This means, you have to confirm the action when pressing it, by simply pressing it again within 5 seconds.
This gives you an additional layer of security for risky actions.