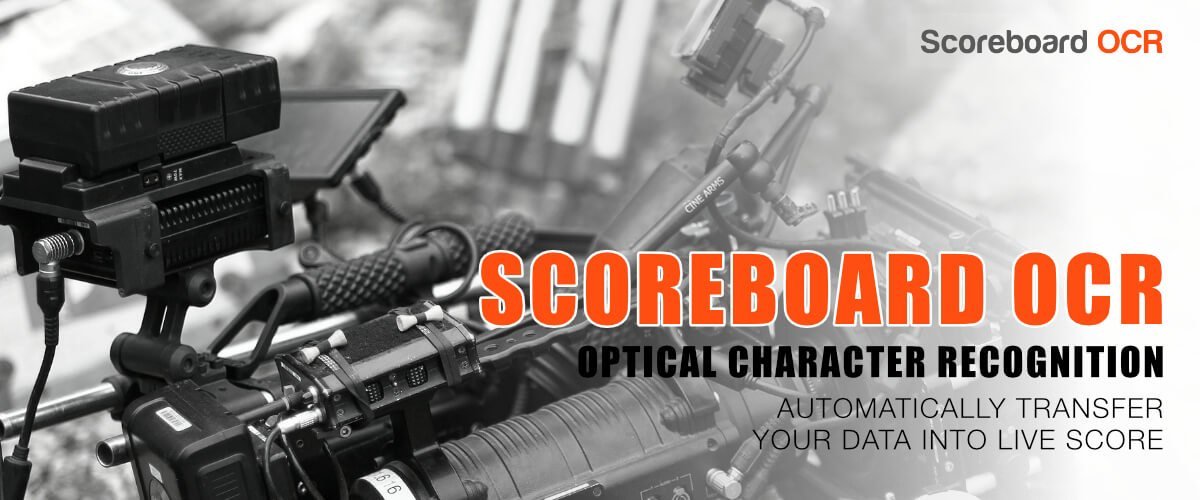 Scoreboard OCR Integration
Scoreboard OCR is a software that focuses on perfectly reading scoreboard data through images and camera feeds.

This is done by using OCR technology.

OCR means "Optical Character Recognition" and is used to extract numbers and values from images and make them readable by a computer or software.
The data from Scoreboard OCR can then be sent to another application that uses this information for any purpose. If you send that to Live Score, your scoreboard will be operated automatically from the Scoreboard OCR data.


What does this mean for you?

If you use Scoreboard OCR in combination with Live Score, you don't need an additional staff operating your scoreboard.
Just point a camera in the direction of your venue scoreboard and your live stream graphics will always be up to date and in sync with your venue data.
Automatic Control of your Streaming Graphics!
---
Individual Fields
Configure and customize what you need!
Live Score offers all digit-based elements to be used in Scoreboard OCR.
Strikes, Goals, Periods, Game Clock and more can be individually configured and passed on to Live Score for automatic updates of your streaming graphics.

Just create a new field, assign the corresponding name and you're ready to go!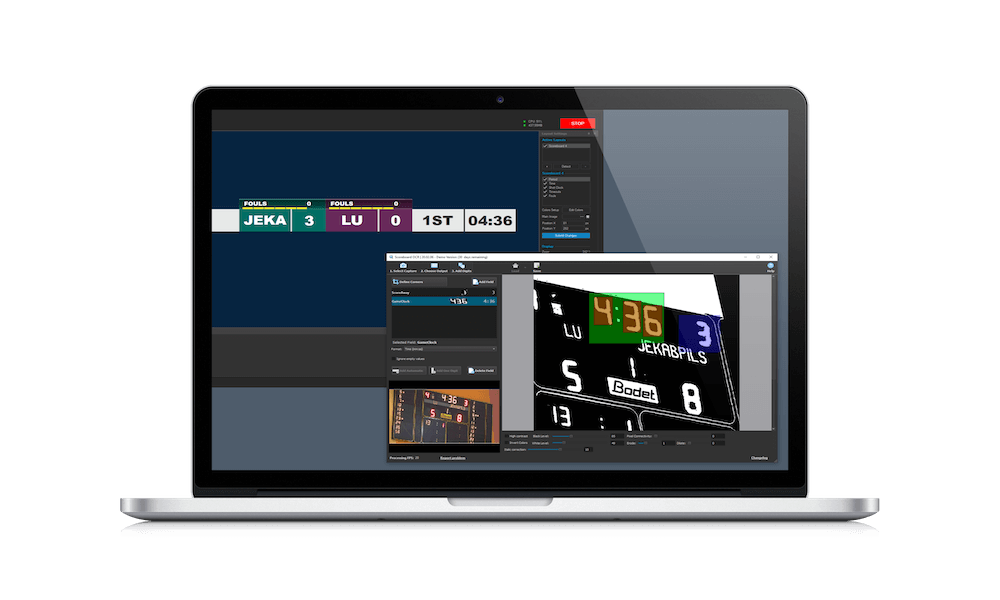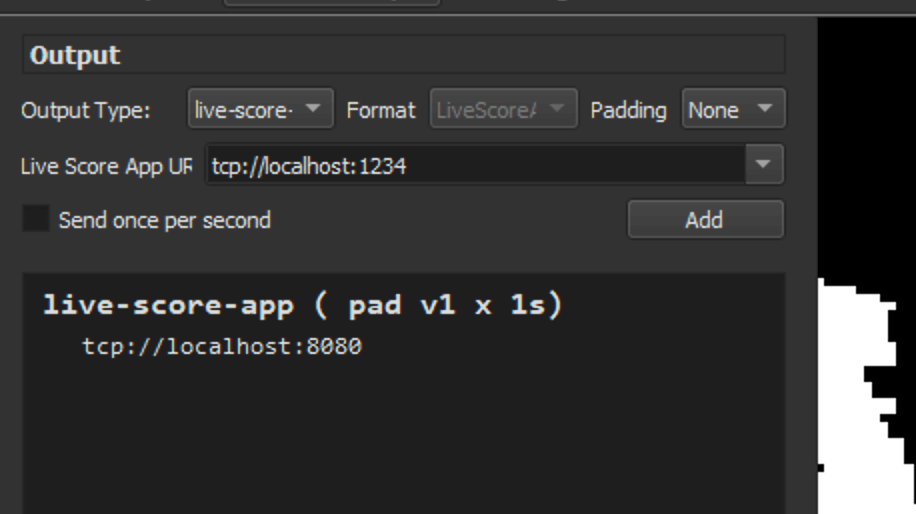 Official Integration
Easy to set up and easy to use!
Live Score has been officially integrated in Scoreboard OCR to allow you an easy and smooth experience.

No hassle - just use the prepared live-score-app output and you're ready to enter the next level of scoreboard operation.
Scoreboard OCR Requirements
Live Score 1.8.14 or higher
Windows 7 or newer 64bit operating system
Nvidia graphics card recommended
Application will use up to 15% of i7 laptop CPU and 200 MB of RAM
200 MB of space required on hard drive
VMware or any other virtualization platform is not supported
If using online licence version, application has to be able to connect to internet during startup (port TCP 443, HTTPS outgoing connection should be allowed)
The official requirements for Scoreboard OCR can be found at
http://scoreboard-ocr.com/hardware_and_software_requirements
.
Do you want to know more about our integration?
Read more in our
user guide
or on the The
official page
of Scoreboard OCR.